We are pleased to announce our arrival in the south Florida area.
To help introduce ourselves to the community we would like to extend a special offer to all south Florida organizations. Nancy McFadden M.A. is the author of:
"Step Aside Gentlemen Were Coming Aboard"
A women's guide to becoming powerful and staying strong.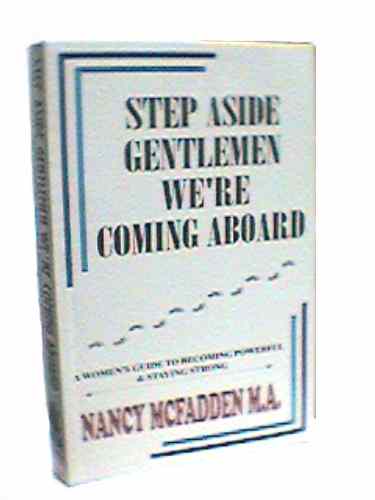 And creator of
"The Lifeskills Series"
A series of audio seminars designed to dramatically enhance your personal power.

We are pleased to offer all of our new neighbors the opportunity to see Nancy in person, so we are extending this special offer to all South Florida Organizations.

We are offering this substantial discount of 60% off our regular fees to all South Florida Organizations because we believe that by giving to our new community we can foster new relationships with women who share our goal to empower women in all walks of life.

"Special Offer"

Reserve Nancy McFadden M.A. to speak at your next function/meeting and receive our $1000 speaking package for only

$399

This package includes:

Nancy will come to your meeting facility to present a 1Hour keynote address to inspire and entertain up to 50 people on one of our six seminar topics. Attendees will also be able to acquire any of Nancy's Books, Tapes or Cd's at reduced prices.

For groups larger than 50 people fees are as follows.

Number of people:

51 to 75 -Regular price $1425 "South Florida Special" $570
76 to 100 -Regular price $1800 "South Florida Special" $720
101 to 150 -Regular price $2550 "South Florida Special" $1020
151 to 200 -Regular price $3200 "South Florida Special" $1280
201 to 400 -Regular price $ 5600 "South Florida Special" $2240
*This offer is available for all speaking engagements held before April 30th 2001 however you must book your speaking date before February 28th 2001
Seminar topics:
Empowering Today's Women

Building Self Esteem

How To Disagree Effectively

Being Assertive Not Aggressive

Achieving Goals

Strategies For Success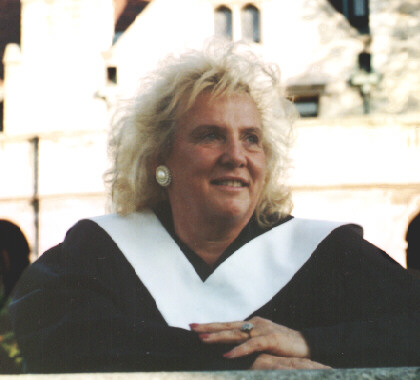 Nancy McFadden M.A. is a psychotherapist and a consultant to personal and professional audiences. Her Honors and Masters thesis were both directed toward researching helplessness and personal power. As a University instructor, and a developer and facilitator of workshops and seminars for over 15 years, you will find her to be a dynamic motivational instructor with a powerful message and valuable information geared to creative successes and increased personal power.
Her clear direction and humorous view of our fears and hang-ups will leave you rethinking your own personal value as well as your potential for an enhanced quality lifestyle.
call Kristina at 954-565-8549